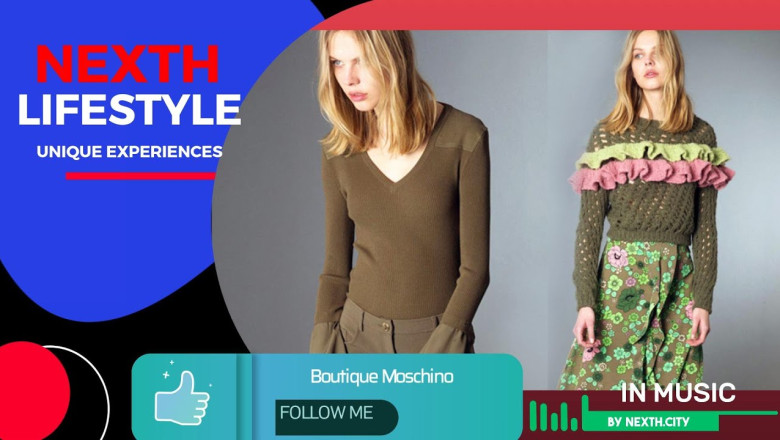 NEXTH Season 4: The best is yet to come.
LIFESTYLE - 81. Boutique Moschino | Playful and fun, often feature bright colors, bold prints, and unexpected details
Boutique Moschino | Playful, fun, often feature bright colors, bold prints, and unexpected details
Boutique Moschino is a fashion brand that is part of the larger Moschino fashion house. Boutique Moschino was launched as more youthful and affordable offshoot of the Moschino brand. The brand offers a range of clothing, accessories, and footwear that are known for their bold colors, playful designs, and quirky details.
Boutique Moschino is known for its quirky and offbeat character, which often incorporates elements of pop culture into its designs. The brand's designs are playful and fun, and often feature bright colors, bold prints, and unexpected details. The brand has become known for its distinctive aesthetic, which is both fun and feminine, and has attracted a loyal following of fashion-forward women.
Boutique Moschino's use of pop culture references is a key part of its design aesthetic. It is known for its unique and distinctive style, which has made it a favorite among fashion-forward consumers who appreciate the brand's playful approach to design. It continues to be popular with both fashion critics and consumers alike, and its designs can be found in high-end department stores and specialty boutiques around the world.
@  nexth.city
#lifestyle #design #style #fashion #thebestisyettocome #BoutiqueMoschino #playful #quirky #innovative #luxury #sustainability #quality #innovation #value #furniture #house #home #office #lady #LegendsNeverDie #interiordesigner #art #drama #movie #music #dance #hiphop #experience #travel #passions #healthylifestyle #healthyfood #gym #workout