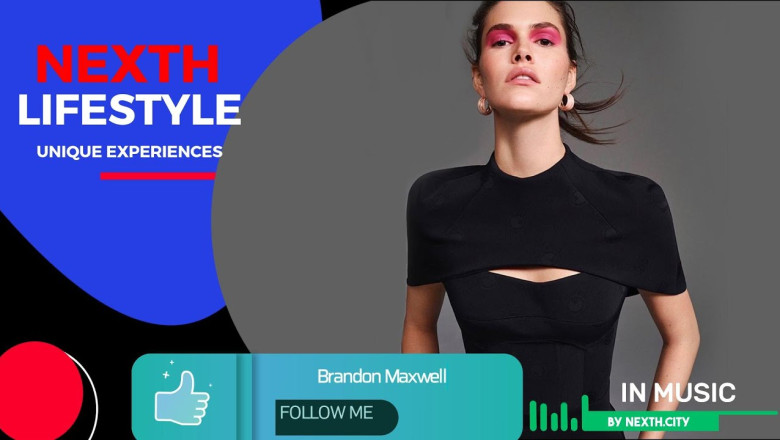 NEXTH Season 3: [Legends Never Die.]
LIFESTYLE - 72. Brandon Maxwell | Modern and glamorous designs
Brandon Maxwell | Modern and glamorous designs | Lifestyle | by NEXTH
Brandon Maxwell is an American fashion designer known for his modern and glamorous designs, particularly his eveningwear and red carpet looks. He was born on September 18, 1984, in Longview, Texas, and grew up in a family of six children. Maxwell studied photography at St. Edward's University in Austin, Texas, before moving to New York City to pursue a career in fashion.
In 2012, Maxwell began working as a stylist, and his first major client was Lady Gaga. He quickly became her go-to stylist and creative director, working on some of her most iconic looks, including the meat dress she wore to the 2010 MTV Video Music Awards. In 2015, Maxwell launched his eponymous fashion label, which quickly gained critical acclaim for its sleek, sophisticated designs.
Maxwell's designs have been worn by many high-profile celebrities. He has won several awards for his work, including the CFDA Swarovski Award for Womenswear in 2016 and the CFDA Fashion Award for Womenswear Designer of the Year in 2019. In addition to his fashion work, Maxwell is also a judge on the fashion design competition show "Project Runway." He is known for his supportive and empathetic approach to mentoring young designers.
@  nexth.city
#lifestyle #design #style #fashion #BrandonMaxwell #glamorous #modern #innovative #luxury #sustainability #quality #innovation #value #furniture #house #home #office #lady #LegendsNeverDie #interiordesigner #art #drama #movie #music #dance #hiphop #experience #travel #passions #healthylifestyle #healthyfood #gym #workout