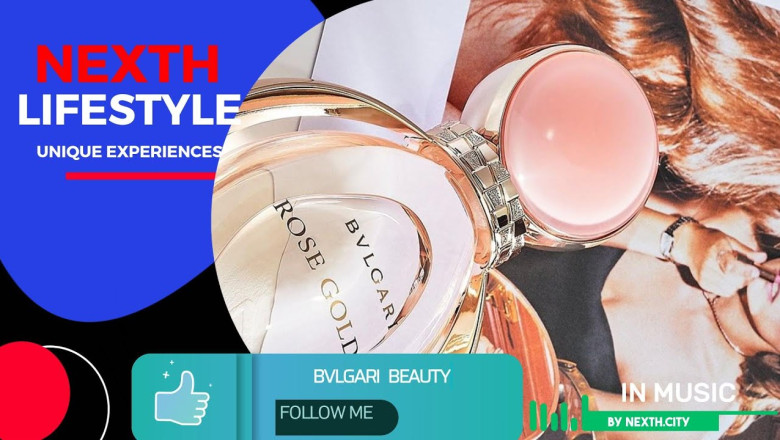 NEXTH Season 4: The best is yet to come. [nexth.city]
LIFESTYLE - 100. Bvlgari Perfumes | Meticulous attention to detail and are known for their elegance, sophistication, and distinctiveness.
Bvlgari Perfume | Meticulous attention to detail, known for elegant, sophistication, distinctiveness
Bvlgari is a luxury brand known for its exquisite jewelry, watches, accessories, and fragrances. The brand was founded in Rome, Italy, in 1884 by Sotirio Bulgari. While Bvlgari is renowned for its jewelry, its perfumes have also gained significant recognition and popularity.
Bvlgari's perfumes are crafted with meticulous attention to detail and are known for their elegance, sophistication, and distinctiveness. The brand offers a wide range of fragrances for both men and women, each with its own unique character and style.
Some of Bvlgari's iconic perfume collections include:
For Women:
* Bvlgari Jasmin Noir: A sophisticated and sensual fragrance featuring jasmine, gardenia, and woods, creating a rich and elegant aroma.
* Bvlgari Omnia Crystalline: A fresh and luminous scent with notes of bamboo, nashi pear, and lotus flower, evoking a delicate and radiant aura.
* Bvlgari Goldea: A luxurious oriental fragrance with warm notes of musk, ylang-ylang, and golden patchouli, symbolizing opulence and sensuality.
* Bvlgari Rose Goldea: A floral-oriental perfume that combines rose, jasmine, and musk, capturing the essence of femininity and romance.
* Bvlgari Splendida Tubereuse Mystique: A captivating fragrance showcasing the tuberose flower with its intense and narcotic scent, complemented by leather and vanilla undertones.
For Men:
* Bvlgari Aqva Pour Homme: A fresh and aquatic fragrance with notes of seaweed, neroli, and cedarwood, evoking the essence of the sea and its invigorating energy.
* Bvlgari Man in Black: A bold and charismatic scent featuring spices, leather, and rum, creating a warm and sensual aura with a touch of mystery.
* Bvlgari Pour Homme Soir: An elegant and refined fragrance combining notes of darjeeling tea, amber, and papyrus wood, exuding sophistication and allure.
* Bvlgari Man Wood Essence: A woody aromatic fragrance highlighting cedar, cypress, and vetiver, representing strength, vitality, and connection to nature.
* Bvlgari Aqva Amara: An intense and vibrant fragrance inspired by the Mediterranean with accords of Sicilian mandarin, neroli, and patchouli, invoking the spirit of the sea.
These are just a selection of Bvlgari's perfumes, and the brand continuously introduces new scents to its collection. Each fragrance is crafted with quality ingredients and embodies the elegance and style for which Bvlgari is renowned.
#lifestyle #design #style #fashion #thebestisyettocome #Bvlgari #Perfumes #elegance #timeless #classic #sustainability #quality #innovation #value #furniture #house #office #lady #LegendsNeverDie #interiordesigner #art #drama #movie #music #dance #hiphop #experience #travel #passions #healthylifestyle #healthyfood #gym #workout