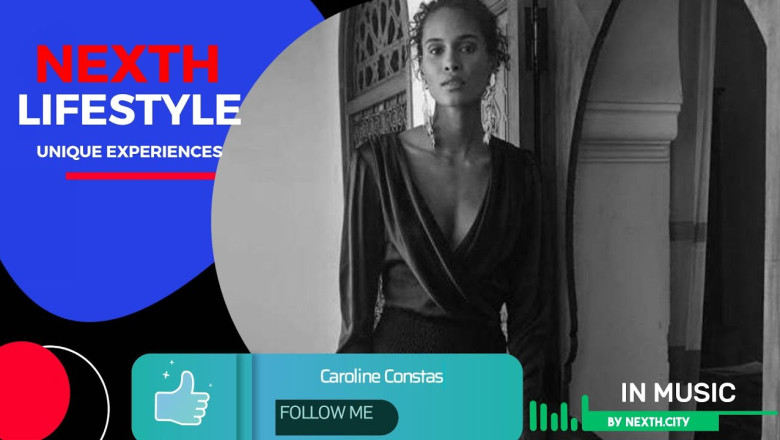 NEXTH Season 3: [Legends Never Die.]
LIFESTYLE - 65. Caroline Constas | Perfect addition to any luxurious vacation wardrobe, and adding a touch of elegance and playfulness
Caroline Constas | Perfect addition to luxurious vacation wardrobe and add elegance and playfulness
Caroline Constas' designs are often associated with the chic and luxurious vacation lifestyle. Her pieces are perfect for those looking to add some elegance and comfort to their vacation wardrobe. Her use of lightweight fabrics, such as cotton and silk, make her designs ideal for warm weather destinations.
The collections often feature breezy dresses, flowy skirts, and relaxed tops that are perfect for beach vacations or poolside lounging. Her signature off-the-shoulder styles, ruffled details, and playful prints add a touch of femininity and fun to any vacation outfit.
Many of her designs are versatile enough to be worn from day to night, making them perfect for a variety of vacation activities. Whether you're strolling through a seaside town, enjoying a sunset dinner, or dancing the night away, Caroline Constas' designs will make you feel stylish and comfortable. Caroline Constas' designs are the perfect addition to any luxurious vacation wardrobe, adding a touch of elegance and playfulness to any destination.
Caroline Constas has been recognized by numerous fashion publications and has been worn by many celebrities, including Beyoncé, Rihanna, and Chrissy Teigen. Her designs can be found in high-end retailers such as Neiman Marcus and Bergdorf Goodman, as well as on her own e-commerce website.
@ nexth.city
#lifestyle #design #style #fashion #CarolineConstas #vacation #innovative #luxury #sustainability #quality #innovation #value #furniture #house #home #office #lady #LegendsNeverDie #interiordesigner #art #drama #movie #music #dance #hiphop #experience #travel #passions #healthylifestyle #healthyfood #gym #workout