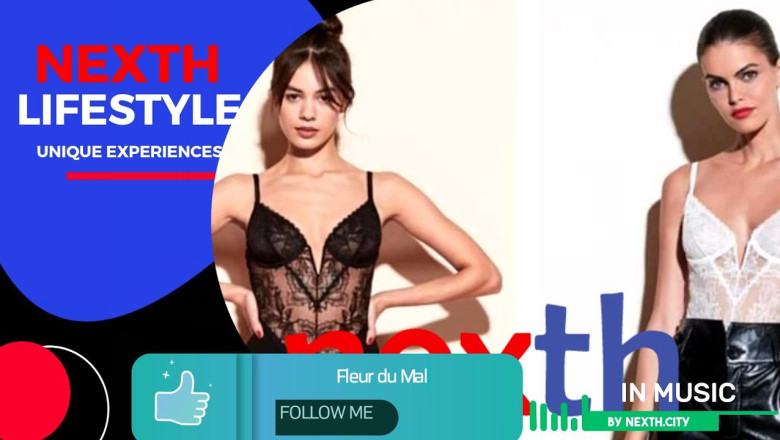 NEXTH Season 3: [Legends Never Die.]
LIFESTYLE - 57. Fleur du Mal | Flawless and sophisticated combination
Fleur du Mal | Flawless and sophisticated combination | Lifestyle | by NEXTH
Fleur du Mal is a luxury lingerie and ready-to-wear brand founded by Canadian designer Jennifer Zuccarini. Zuccarini's designs are widely regarded as flawless and sophisticated, with a focus on impeccable craftsmanship, high-quality materials, and intricate details.
Fleur du Mal's lingerie collections include a range of styles, from delicate lace bralettes and panties to corsets, and bodysuits, all designed to make women feel confident and empowered. Zuccarini's designs often incorporate unexpected details, such as cut-outs, harnesses, and bondage-inspired straps, that add an edge to traditional lingerie styles.
she also has focused on creating lingerie that blurs the lines between innerwear and outerwear, offering pieces that can be worn in multiple ways and for different occasions. Fleur du Mal is widely recognized as a leader in the luxury lingerie market, with designs that are both daring and elegant. Zuccarini's commitment to quality and attention to detail is evident in each piece, ensuring that Fleur du Mal's lingerie is not only beautiful, but also functional and comfortable to wear.
@ nexth.city
#lifestyle #design #style #fashion #FleurduMal #lingerie #luxury #sustainability #quality #innovation #value #furniture #house #home #office #lady #LegendsNeverDie #interiordesigner #art #drama #movie #music #dance #hiphop #experience #travel #passions #healthylifestyle #healthyfood #gym #workout