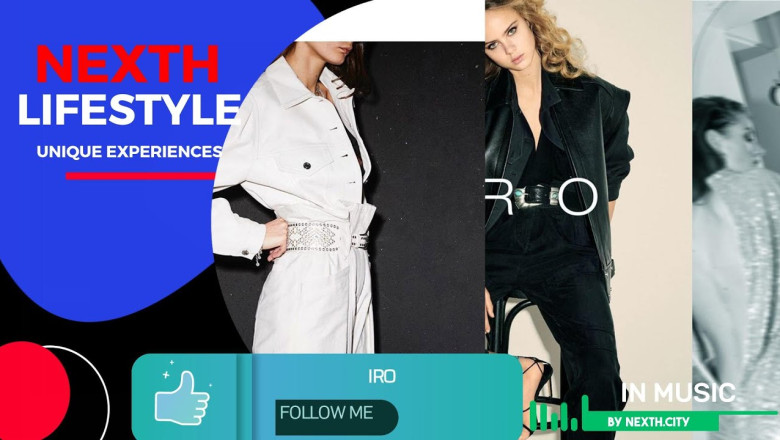 NEXTH Season 3: [Legends Never Die.]
LIFESTYLE - 71. IRO | Music heavily influenced fashion aesthetic, which is known for its rock and roll edge
IRO | Music heavily influenced fashion aesthetic, which is known for rock and roll edge | by NEXTH
IRO is a fashion brand founded by brothers Arik and Laurent Bitton in 2005. Prior to launching IRO, both brothers had successful careers in the music industry. Arik was a guitarist in a popular French rock band, while Laurent was a music producer and DJ.
The brothers' background in music heavily influenced their fashion aesthetic, which is known for its rock and roll edge. Their designs often feature leather jackets, distressed denim, and other items that evoke a rebellious, edgy vibe.
Since launching IRO, the brand has gained a loyal following and has become known for its high-quality materials and craftsmanship. Today, IRO is sold in over 50 countries and has flagship stores in cities like Paris, New York, and Tokyo.
@ nexth.city
#lifestyle #design #style #fashion #IRO #music #rockandroll #innovative #luxury #sustainability #quality #innovation #value #furniture #house #home #office #lady #LegendsNeverDie #interiordesigner #art #drama #movie #music #dance #hiphop #experience #travel #passions #healthylifestyle #healthyfood #gym #workout