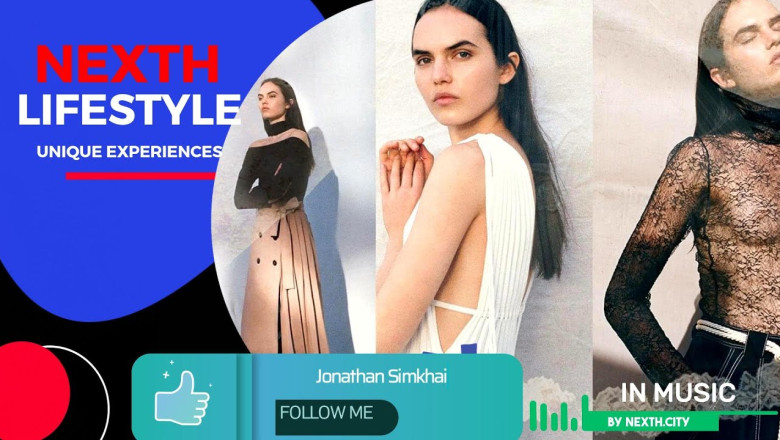 NEXTH Season 3: [Legends Never Die.]
LIFESTYLE - 56. Jonathan Simkhai | Sophisticated and modern designs and aesthetic evolution from "borrowed from the boys"
Jonathan Simkhai | Aesthetic evolution from "borrowed from the boys" and Sophisticated designs
Jonathan Simkhai is an American fashion designer known for his sophisticated and modern designs. Simkhai's designs often blend masculine and feminine elements, resulting in a unique aesthetic that appeals to a diverse range of consumers.
One aspect of Simkhai's aesthetic evolution has been his incorporation of elements traditionally associated with menswear into his designs. This "borrowed from the boys" approach can be seen in pieces like oversized blazers, tailored trousers, and structured jackets that feature clean lines and sharp angles.
However, Simkhai's evolution goes beyond simply borrowing from menswear. His designs have become increasingly complex and intricate over time, incorporating delicate lace, intricate embroidery, and other feminine details alongside the more masculine elements. This blend of masculine and feminine influences creates a dynamic tension in his designs that is both powerful and sensual.
Simkhai's aesthetic evolution can be seen in his recent collections, which showcase his signature mix of masculine and feminine elements, as well as his increasing experimentation with different textures, patterns, and colors. Despite this evolution, Simkhai's designs remain true to his original vision, which has always been about creating sophisticated, modern clothing that empowers women to feel confident and beautiful.
@ nexth.city
#lifestyle #design #style #fashion #JonathanSimkhai #moderndesign #sustainability #quality #innovation #value #furniture #house #home #office #lady #LegendsNeverDie #interiordesigner #art #drama #movie #music #dance #hiphop #experience #travel #passions #healthylifestyle #healthyfood #gym #workout