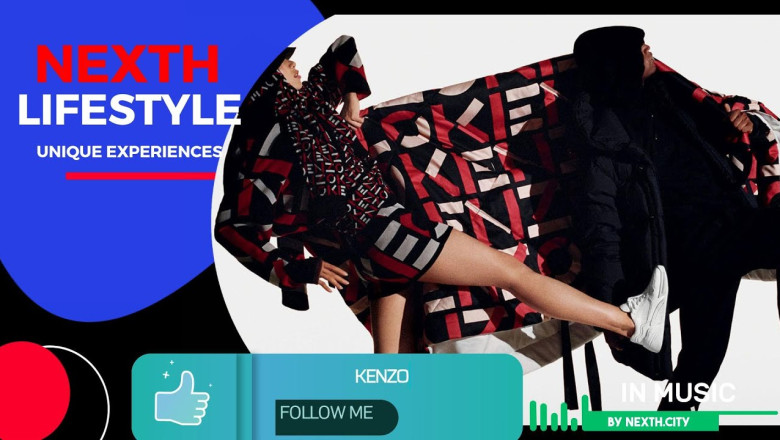 NEXTH Season 4: The best is yet to come. [nexth.city]
LIFESTYLE - 86. Kenzo | Japanese and European design, and its bold use of color and pattern, vibrant and eclectic designs that inspiration from nature
Kenzo | Japan and European style, bold use of color pattern, vibrant and eclectic design of nature
Kenzo is a Japanese luxury fashion house founded by Japanese designer Kenzo Takada in 1970. The brand is known for its unique blend of Japanese and European design influences, as well as its bold use of color and pattern,  vibrant and eclectic designs that often draw inspiration from nature and various cultures around the world, and also been known to incorporate jungle-inspired elements into its fashion and home decor offerings.
In terms of home decor, Kenzo has a range of products that feature jungle-inspired prints and patterns, such as bedding, cushions, and curtains. The brand's signature tiger motif is often used in its designs, adding a bold and playful touch to any room.
In Paris, Kenzo has several flagship stores that showcase its fashion and home decor offerings. The brand's flagship store on Avenue George V features a striking facade designed by Japanese architect Kengo Kuma, which incorporates a lattice of bamboo poles that evokes a sense of natural beauty and jungle-like atmosphere.
Kenzo also offers a wide range of products including clothing, accessories, fragrances, and home goods. In 1993, the brand was acquired by French luxury goods conglomerate LVMH, and has since expanded its global presence with stores in major cities around the world. In 2020, Kenzo's artistic director, Felipe Oliveira Baptista, unveiled his first collection for the brand, which marked a new chapter in Kenzo's history.
#lifestyle #design #style #fashion #thebestisyettocome #Kenzo #vibrant #color #innovative #luxury #sustainability #quality #innovation #value #furniture #house #home #office #lady #LegendsNeverDie #interiordesigner #art #drama #movie #music #dance #hiphop #experience #travel #passions #healthylifestyle #healthyfood #gym #workout