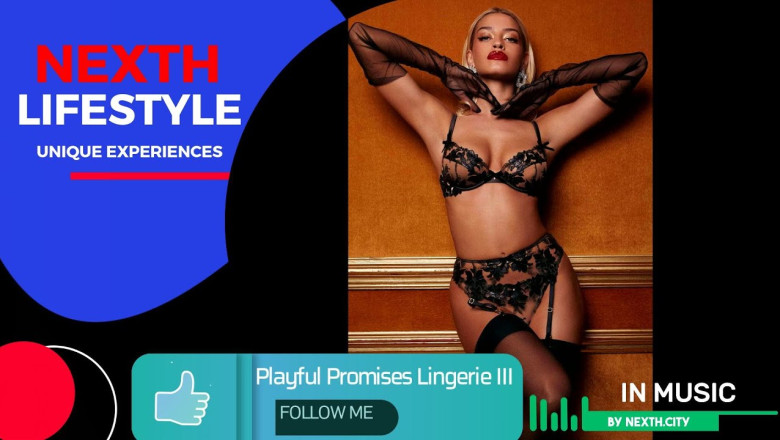 NEXTH Season 3: [Legends Never Die.]
LIFESTYLE - 43. Lingerie @Playful Promises 3
Lingerie @Playful Promises 3 | Lifestyle | by NEXTH
Playful Promises is a UK-based lingerie brand that offers a range of lingerie products that are designed to make women feel confident, sexy, sweet, and lovely. The brand has established a reputation for creating pieces that are not only beautiful and stylish, but also comfortable and practical for daily use.
Playful Promises is known for their high-quality products, which are made from premium materials and are designed to last. They focus on fit and comfort, and offer a range of sizes to ensure that their products are accessible to women of all shapes and sizes.
Whether you're looking for a sweet and lovely lingerie set for daily use, a chic and confident lingerie look for special occasions, or something that is a little more daring and sexy, Playful Promises has something to offer. They strive to provide their customers with the best possible experience, and are committed to making sure that each piece of lingerie they offer is comfortable and fits well.
@ nexth.city
#lifestyle #design #style #fashion #lingerie #playfulpromises #playful #quality #furniture #house #home #office #lady #LegendsNeverDie #interiordesigner #art #drama #movie #music #dance #hiphop #experience #travel #passions #healthylifestyle #healthyfood #gym #workout