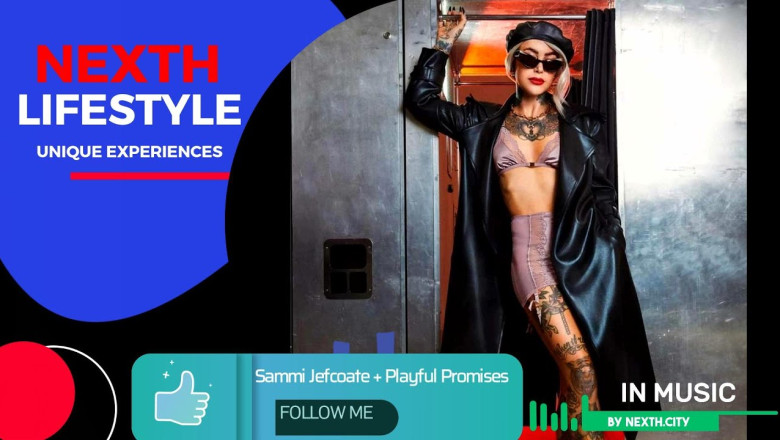 NEXTH Season 3: [Legends Never Die.]
LIFESTYLE - 45. Lingerie @Playful Promises x Sammi Jefcoate
Lingerie @Playful Promises x Sammi Jefcoate | Lifestyle | by NEXTH
Sammi Jefcoate x Playful Promises brings together Sammi's unique style and Playful Promises luxe lingerie details. The pieces that incorporate the design elements, such as the use of like emerald green and deep burgundy, as well as black, and intricate lace details.
In terms of style, the collection offers a range of options that are both comfortable and stylish, including bras and bodysuits. The lingerie pieces are designed to flatter a range of body types and sizes, with many pieces featuring adjustable straps and underwire for added support.
The collection includes both practical and playful pieces, so whether you're looking for something to wear every day or for a special occasion, there is an option for you. The combination of comfort and style makes this collaboration a standout in the world of lingerie, and is sure to make you feel confident and sexy.
@  nexth.city
#lifestyle #design #style #fashion #lingerie #playfulpromises #SammiJefcoate #luxe #playful #quality #furniture #house #home #office #lady #LegendsNeverDie #interiordesigner #art #drama #movie #music #dance #hiphop #experience #travel #passions #healthylifestyle #healthyfood #gym #workout