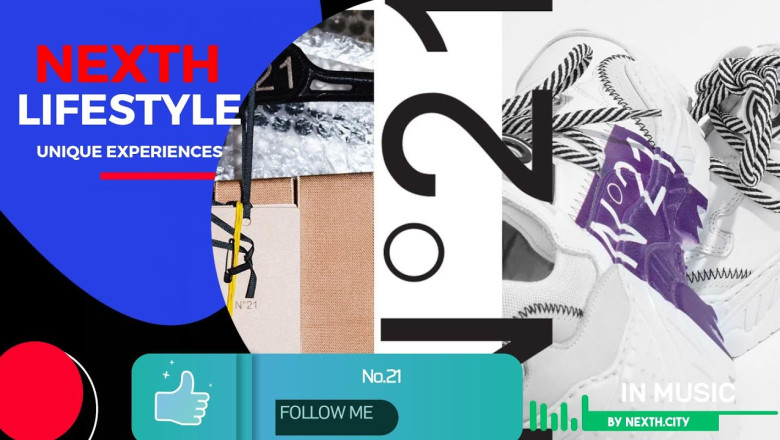 NEXTH Season 3: [Legends Never Die.]
LIFESTYLE - 67. N°21 | Mix of romantic and edgy, femininity and masculinity, unique and timeless designs
N°21 | Mix of romantic and edgy, femininity and masculinity, unique and timeless designs | by NEXTH
N°21 is a fashion brand founded by Italian designer Alessandro Dell'Acqua in 2010. The brand is known for its contemporary and sophisticated designs, characterized by a mix of femininity and masculinity, as well as for the use of high-quality materials and attention to detail.
Dell'Acqua started his career in fashion in 1996 with his eponymous label, and later went on to work for several fashion houses, including La Perla and Malo. He has been recognized for his talent and creativity, receiving awards such as the "Pret-a-Porter dell'Anno" award from the Italian Fashion Chamber.
The N°21 collections include a range of women's and men's clothing, as well as shoes, bags, and accessories. The brand's signature style is a mix of romantic and edgy elements, such as lace, sheer fabrics, and oversized bows, combined with bold prints, leather, and tailored cuts.
N°21 has also collaborated with other brands, such as Kartell and Linda Farrow, to create limited edition collections of furniture and eyewear, respectively. N°21 and Alessandro Dell'Acqua are known for their innovative and sophisticated approach to fashion, creating unique and timeless designs that appeal to a diverse audience.
@  nexth.city
#lifestyle #design #style #fashion #N°21 #edgy #innovative #luxury #sustainability #quality #innovation #value #furniture #house #home #office #lady #LegendsNeverDie #interiordesigner #art #drama #movie #music #dance #hiphop #experience #travel #passions #healthylifestyle #healthyfood #gym #workout