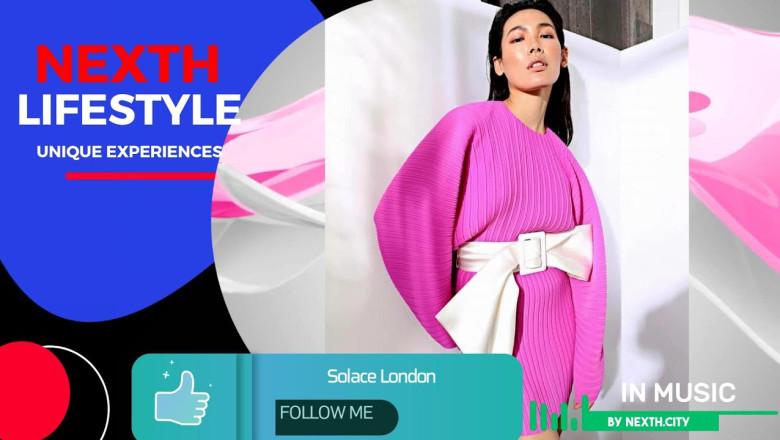 NEXTH Season 3: [Legends Never Die.]
LIFESTYLE - 64. Solace London | Bold colors, oversized shapes, unconventional style, and sculptural silhouettes
Solace London | Bold colors, oversized shapes, unconventional style, and sculptural silhouettes
Solace London is a contemporary fashion brand founded by British designers Laura Taylor and Ryan Holliday-Stevens in 2013. The brand is known for its clean lines, sculptural silhouettes, and minimalist aesthetic.
Laura Taylor and Ryan Holliday-Stevens met while studying at the University of Creative Arts in Rochester, UK. After graduation, they both gained experience working in the fashion industry before deciding to launch Solace London together.
The brand's collections often feature bold colors, oversized shapes, and unconventional materials. Solace London has become a favorite among fashion-forward celebrities and has been worn by the likes of Kendall Jenner, Beyoncé, and Gigi Hadid.
In addition to their ready-to-wear collections, Solace London also offers a range of accessories and bridal wear. The brand has been recognized with numerous awards, including the British Fashion Council's NewGen award in 2015 and 2016.
@ nexth.city
#lifestyle #design #style #fashion #SolaceLondon #avantgarde #theatrical #innovative #luxury #sustainability #quality #innovation #value #furniture #house #home #office #lady #LegendsNeverDie #interiordesigner #art #drama #movie #music #dance #hiphop #experience #travel #passions #healthylifestyle #healthyfood #gym #workout