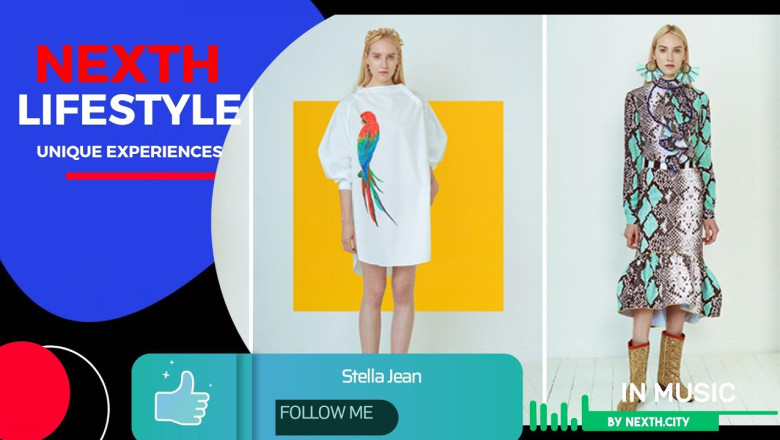 NEXTH Season 4: The best is yet to come. [nexth.city]
LIFESTYLE - 90. Stella Jean | Vibrant colors, bold prints, mix of different cultural influences eclectic designs that blend elements of multicultural background
Stella Jean | Vibrant colors, mix different cultural influence eclectic design that blend elements
Stella Jean is an Italian-Haitian fashion designer known for her vibrant colors, bold prints, and mix of different cultural influences eclectic designs that blend elements of her multicultural background. Jean studied at the European Institute of Design in Rome and worked as a model before launching her eponymous label in 2011. She was born in Rome, Italy in 1979 to a Haitian mother and Italian father.
After studying at the European Institute of Design in Rome, Jean began her career as a model, but soon transitioned to fashion design. She launched her eponymous label in 2011 and quickly gained recognition for her bold use of prints, colors, and textures. In addition to her fashion work, Jean is also an advocate for social and environmental causes. She has collaborated with the International Trade Centre to support artisanal textile producers in developing countries and has been an outspoken critic of cultural appropriation in fashion.
Jean's designs have been worn by celebrities such as Beyoncé, Rihanna, and Amal Clooney, and she has received numerous awards for her work. Jean has been recognized for her efforts to promote diversity and inclusivity in the fashion industry. In 2013, she was invited to participate in the "Who Is On Next?" competition organized by Vogue Italia and won the "Ethical Fashion Award" at the 2015 Green Carpet Fashion Awards. She has also collaborated with the United Nations International Organization for Migration on a project that aims to empower refugees and migrants through fashion.
In 2020, Jean made headlines when she called out the fashion industry for its lack of diversity and inclusivity, particularly in the wake of the Black Lives Matter movement. She urged fashion brands to take action and make tangible changes to address systemic racism and promote inclusivity.
Stella Jean is a talented fashion designer who is making waves in the industry with her unique designs and advocacy for diversity and inclusivity.
#lifestyle #design #style #fashion #thebestisyettocome #StellaJean #Vibrant #bold #cultural #sustainability #quality #innovation #value #furniture #house #home #office #lady #LegendsNeverDie #interiordesigner #art #drama #movie #music #dance #hiphop #experience #travel #passions #healthylifestyle #healthyfood #gym #workout