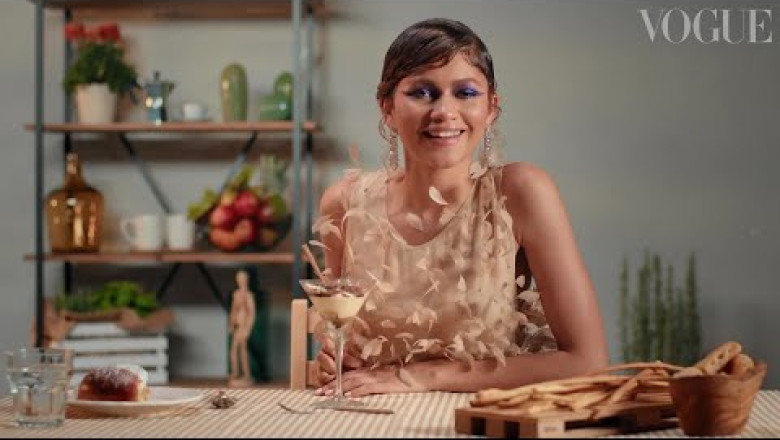 Zendaya sits down with Vogue to respond to the most burning DMs over a decadent selection of traditional Italian food in Rome. The star of "Spider-Man" and "Euphoria" indulges in the finest cuisine while answering questions ranging from her favourite outfit
Zendaya Answers Your DMs and Eats Italian Food | Vogue India
Zendaya sits down with Vogue to respond to the most burning DMs over a decadent selection of traditional Italian food in Rome. The star of "Spider-Man" and "Euphoria" indulges in the finest cuisine while answering questions ranging from her favourite outfit, whether she would direct an episode of "Euphoria", to how she prepared herself to play Rue Bennett, and where the Primetime Emmy Award-winning "Dune" actress sees herself in 10 years time.
Credits
Starring: Zendaya
Director: Bruno Palma
Producer: Salvatore Patricelli
SUBSCRIBE to Vogue India: https://www.youtube.com/c/vogueindia
Get your Vogue India copy: http://bit.ly/1Vd3gGC
KEEP UP WITH VOGUE INDIA:
Website: http://www.vogue.in
Facebook: http://bit.do/FacebookVogueIndia
Twitter: http://bit.do/TwitterVogueIndia
Instagram: http://bit.do/InstagramVogueIndia
ABOUT VOGUE INDIA:
Vogue places fashion in the context of culture and the world we live in - how we dress, live and socialise; what we eat, listen to and watch; who leads and inspires us. Vogue India brings you the best of global and Indian fashion, beauty, people, parties and culture.
CHECK OUT OUR OTHER CHANNELS:
Architectural Digest India: https://www.youtube.com/ArchitecturalDigestIndia
CondeNast Traveller India: https://www.youtube.com/IndiaCNTraveller
GQ India: https://www.youtube.com/IndiaGQ
https://www.youtube.com/user/vogueindia