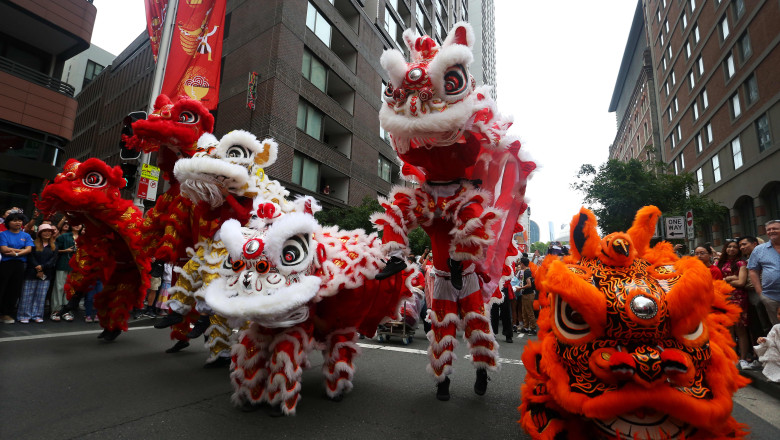 Most markets were closed for the Lunar New Year holiday, with markets in Shanghai shut for the whole week.
Asia-Pacific shares higher, many markets closed for Lunar New Year
In this article
Shares were higher in Asia on Monday, but most markets were closed for the Lunar New Year holiday, with markets in Shanghai shut for the whole week.
Tokyo's Nikkei 225 index added 1.1% to 26,852.85 and the S&P/ASX 200 in Sydney edged 0.1% higher, to 7,456.90. The gains followed a rally Friday for tech stocks that countered worries about the weakening U.S. economy.
In other trading, U.S. benchmark crude oil lost 35 cents to $81.29 per barrel in electronic trading on the New York Mercantile Exchange. It gained $1.03 to $81.64 per barrel on Friday.
Brent crude, the price benchmark for international trading, gave up 40 cents to $87.23 per barrel.
The U.S. dollar slipped to 129.14 Japanese yen from 129.59 yen. The euro rose to $1.0905 from $1.0868.
Analysts love these stocks that are flush with cash — giving one over 75% upside
Alphabet or Microsoft? Analysts predict which stock will come out on top
These stocks are cheap compared to the S&P 500 and are expected to see big earnings growth in 2023
On Friday, the S&P 500 rose 1.9% to 3,972.61. The Dow Jones Industrial Average gained 1% to 33,375.49. The Nasdaq added 2.7% to close at 11,140.43.
Small company stocks also notched solid gains. The Russell 2000 index rose 1.7%, to finish at 1,867.34.
Despite the gains, the benchmark index still ended with its first weekly loss in the last three.
Technology and communication services stocks powered much of the gains as investors cheered another big quarterly surge in Netflix's subscribers.
Gains for tech-oriented stocks accounted for a big share of the S&P 500′s rally Friday. Google's parent company, Alphabet said it was cutting costs by laying off 12,000 workers. Its shares jumped 5.3%.
Netflix reported a surge in its number of subscribers and saw its shares leap 8.5%.
The major indexes started the week in the red largely because of worries that the economy may not be able to avoid a scarring recession. Several reports on the economy have come in weaker than expected, as the full weight of the Federal Reserve's hikes to interest rates last year start to make their way through the system.
On Friday, Fed Gov. Christopher Waller said he favors just a quarter-point hike on Feb. 1, when the central bank gives its next interest rate policy update. Waller also said that rates are already high enough to be slowing the economy. The remarks could have helped calm rising-rate worries in the market.