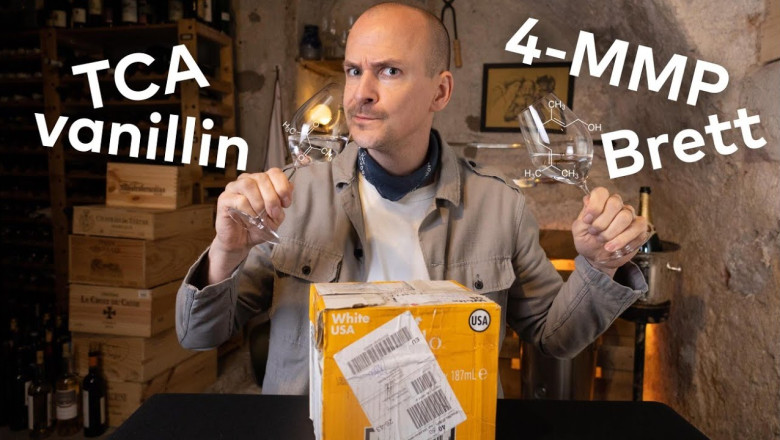 Master of Wine tastes wines with added faults, flaws, and aromas.
FLAWED WINE Blind Tasting - Master of Wine tastes Wines with added Aromas.
Check out my website:
https://meinelese.de
I have used this glass in this Video: RIEDEL Veritas Champagne
I have tasted the following aromas in this Video:
1. Bell pepper Pyrazine
2. 4-MMP
3. Isoamyl acetate
4. Acetaldehyde
5. Geraniol
6. Diacetyl
7. Vanillin
8. Whisky lactone
9. 4-EP
10. TCA
Training your nose and your palate is important in my line of work. Wine experts often list a lot of aromatic compounds when describing wine but it can be very difficult to identify a favor. We often believe that we have traded our high-quality sense of sight for a lesser sense of smell because we cannot sniff our drugs from a distance as dogs can, for example. While we are not able to detect aromas from a distance very well we still use our sense of smell often subconsciously and are able to identify a large number of aromas from up close.
We use our sense of smell less often, as we don't have to identify food by smelling it as it is clearly labeled in the supermarket. But if we practice, we manage to distinguish and name many aromatic compounds.
This does not need to be the case. The Onge people from the Andaman Islands in Asia define their calendar by the smell of the flowers that bloom during that period and greet each other by saying: How is your nose? So let's dive into these samples. I have done this tasting before but I don't remember the order of the samples, and I will taste them blind and reveal each sample along the way.