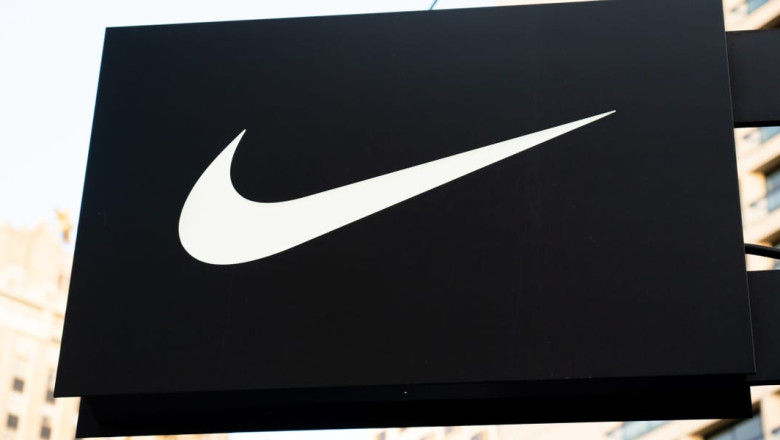 Hours after Nike announced the sudden resignation of its top technology executive, a vice president encouraged workers to finish the year strong.
Leaked audio: Nike tech team meets after top exec's sudden departure. VP stresses focus on digital transformation, notes 'challenging environment and economy.'
Nike's top technology executive has resigned.Courtesy Nike
Ratnakar Lavu, Nike's top technology executive, has resigned, effective immediately.
The company's No. 2 technology executive hosted a call after Nike announced Lavu's departure.
Nike's No. 2 technology executive on Monday hosted an all-hands video call with the company's technology workforce shortly after the announcement of the sudden resignation of Ratnakar Lavu, the company's top technology executive.
Insider listened to a recording of the meeting, which lasted less than 10 minutes. More than 400 Nike employees listened to the call, which happened with about two hours' notice.
On the call, Eugene Cook, Nike's vice president of technology operations, encouraged the company's workforce to finish the fiscal year strong. Nike's fiscal year ends May 31.
He said he didn't have information about the reasons for Lavu's departure but said he'd make himself available for individual follow-up questions.
Insider viewed a copy of the email announcing Lavu's resignation. It does not provide any information about a succession plan.
In a one-sentence statement to Insider, Nike said Lavu is "no longer at Nike," and did not provide additional information about his departure.
Cook did not take questions, but he said Nike also is making human resources employees available to answer questions from technology workers.
"The only answers I have are the ones that I've given," Cook said.
"If we have more information to share, we'll set up a meeting time," he added later.
When addressing Nike's technology workforce, which in recent months has voiced widespread dissatisfaction and concerns regarding talent attrition, Cook had a largely positive message that focused on the team's strengths.
"You all have proven to the organization that we can execute, that we can deliver," Cook said. "I know we can save money. And we can continue to drive this big transformation behind Nike's CDA."
CDA stands for "consumer direct acceleration," the business plan that Nike CEO John Donahoe announced in June 2020. The plan focuses on direct, digital sales and is a top initiative for Donahoe as he looks to make Nike more of a technology company.
Cook emphasized the need for communication, teamwork, and working collectively.
"The strength of the team and the strength of the organization has to continue to drive Nike in such a challenging environment and economy," Cook said. "I have complete confidence in this team. I have confidence in my peers."
On the video call, Cook said he and Chief Operating Officer Andy Campion are working together to cover Lavu's former responsibilities.
Cook joined Nike in January 2022. He worked the previous 18 years at Walmart, including as vice president of application operations, according to his LinkedIn profile.
"This is our time to show what we are and what we do," Cook said.
Do you work at Nike or have insight to share? Contact the reporter Matthew Kish via the encrypted messaging app Signal (+1-971-319-3830) or email ([email protected]). Check out Insider's source guide for other tips on sharing information securely.