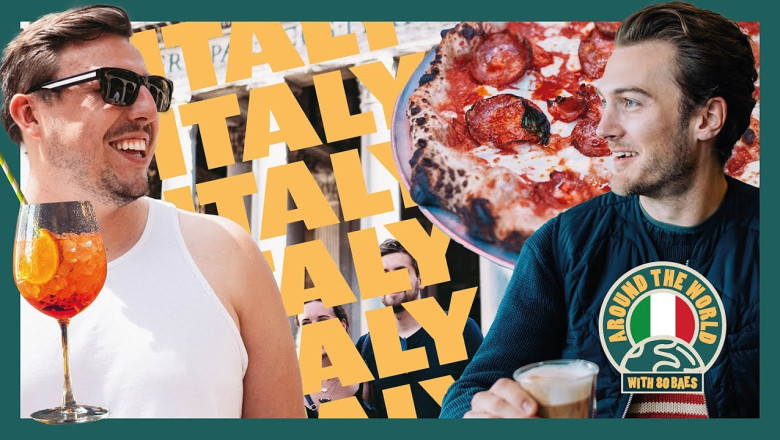 A selection of the absolute best Italian restaurants in London. Pizza, Pasta, Cured meats and Wine - does it get any better!?
Finding the Best Italian Restaurants | TOPJAW's Guide to London's Food Scene
This is a brand new format for us! Around The World with 80 baes. We reckon that we can eat in every country around the world without leaving London. For this episode we're profiling some of the best Italian (the country) food with our mate Pickle (the bae).
In order of appearance we featured:
1. Circolo Popolare, Fitzrovia, ££
2. Bancone, Soho, ££
3. Bon Vino, London Bridge/Bermondsey, ££
4. Flour & Grape, Bermondsey, ££
💫 Our Patreon is launching next month - be the first to hear about it by signing up to our mailing list - https://tj.wtf/patreon 💫
New to TOPJAW? We're Jesse & Will, a presenter and filmmaker duo based in London, spending our time travelling and filming the best things to eat, do, and see all over the world. For more TOPJAW, join us on instagram.com/topjaw