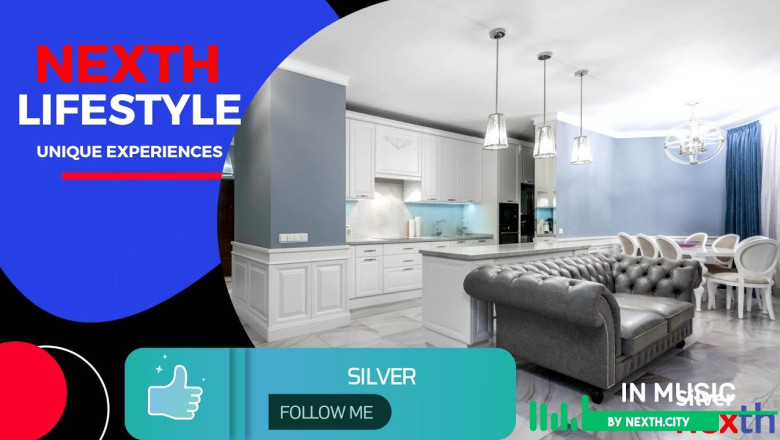 NEXTH Season 3: [Legends Never Die.]
LIFESTYLE - 38. Interior Design for Apartment @Sliver
Interior Design for Apartment @Sliver | Lifestyle | by NEXTH
To create an elegant and chic interior design with a silver theme and metal elements, you can follow these steps:
Choose a neutral color palette: Start by selecting a neutral color palette, such as shades of white, gray, and silver, to create a clean and sophisticated background for your design.
Incorporate metallic elements: Use metallic elements, such as silver, and stainless steel, throughout the space to add shine and reflect light. This could include items such as light fixtures, mirrors, and metal accents on furniture and accessories.
Use simple furniture: Choose furniture that is simple in design, but with an elegant touch, such as a sleek sofa with metal legs or a glass coffee table with a silver frame. Accessorize with simplicity: Accessorize the space with a few simple, yet elegant pieces.
Incorporate lighting: Good lighting is key in creating an elegant and chic atmosphere. Choose a mix of overhead lighting, table lamps, and floor lamps to provide a warm and inviting glow.
So that, you can create an interior design for your apartment that is simple, chic, and elegantly designed with a silver and metal theme.
@ nexth.city
#InteriorDesign #style #fashion #furniture #furnituremodern #Sliver #Apartment #house #home #office #lady #LegendsNeverDie #design #interiordesigner #art #drama #movie #lifestyle #music #dance #hiphop #experience #travel #passions #healthylifestyle #healthyfood #gym #workout