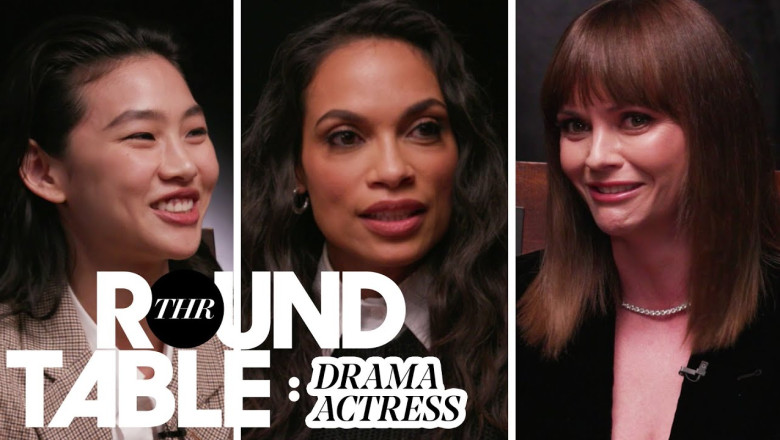 Christina Ricci ('Yellowjackets'), Emmy Rossum ('Angelyne'), Jung Ho-yeon ('Squid Game'), Lily James ('Pam & Tommy'), Rosario Dawson ('Dopesick' and 'DMZ') and Sandra Oh ('Killing Eve' and 'The Chair') joined The Hollywood Reporter to talk about their respective projects.
FULL TV Drama Actress Roundtables: Jung Ho-yeon, Sandra Oh, Rosario Dawson, Christina Ricci and More
To learn more about this story: 
►►Subscribe for more entertainment news: http://thr.cm/dwtPxG2
►► See our latest videos: http://thr.cm/syLedfw
About: The Hollywood Reporter (THR) is the entertainment industry's flagship media brand, offering in-depth reporting, analysis, unparalleled access, world-class photography and video, and feature exclusives in its award-winning weekly magazine and dynamic website. The Hollywood Reporter also boasts prestigious live events, industry-leading philanthropic, empowerment and diversity initiatives and hugely successful video series.
Connect with The Hollywood Reporter Online:
Visit the website: http://thr.cm/MgwCFl9
Likes us on Facebook: http://thr.cm/ngIBL8l
Follow us on Twitter: http://thr.cm/2S875k7
Follow us on Instagram: http://thr.cm/cDQoWQd
#DramaActressRoundtable #THRRoundtable #THR 
FULL TV Drama Actress Roundtables: Jung Ho-yeon, Sandra Oh, Rosario Dawson, Christina Ricci & More
The Hollywood Reporter
https://youtube.com/hollywoodreporter