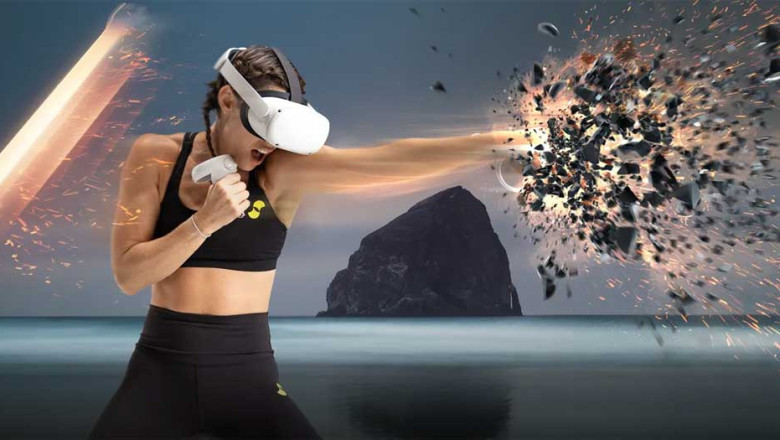 The held-up acquisition has gone through, adding a major fitness platform to Meta's toolkit.
Meta Completes Acquisition of VR Fitness Company Within
As the VR headset race heats up in 2023, Meta has been slowly acquiring many of the bigger developers in the field. Now it finally has a fitness platform that it's been trying to acquire for two years.
Meta announced Wednesday that it closed on the acquisition of Within, maker of the subscription fitness app Supernatural. Meta originally announced its intent to acquire the developer back in 2021. The Federal Trade Commission filed a complaint to stop the deal last year on grounds of Meta building a "virtual reality empire," but it was reported last week that Meta had won approval for the acquisition.
"Today marks an exciting new chapter for Supernatural, as we officially join Meta," Within CEO Chris Milk said in a statement. "We're elated for the opportunity to bring joy, awe, wonder, and a happier, healthier life to more people around the world."
Supernatural pairs with smartwatches to measure heart rate, and uses video scans of trainers overlaid in game-like training settings to create workouts that can feel like a VR version of Peloton. Fitness has been a major interest of Meta for the future of its VR and AR platforms, along with subscription services. Supernatural looks like a building block to fill both needs. CNET's Joan Solsman has given it several in-depth tests over the last few years.
The closing of the deal happens amid a number of other VR headsets arriving in the next year, including the PlayStation VR 2, HTC Vive XR Elite and Apple's expected mixed reality device.
The bigger question is whether Meta enables Supernatural to work across other VR headsets and platforms, and whether the app as it currently exists will change significantly now that it's officially part of Meta.
The terms of the deal were not disclosed by Meta.