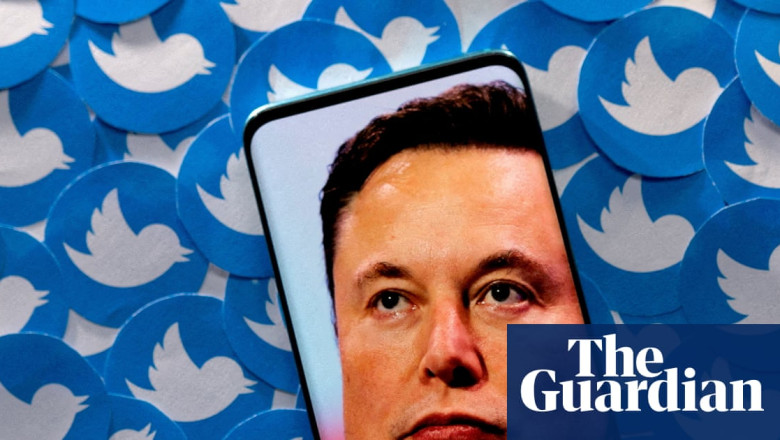 Dr Timothy Graham says his analysis shows that after the algorithm change was reported to have occurred, impressions of billionaire owner's tweets went up 737%
Dr Timothy Graham says his analysis shows that after the algorithm change was reported to have occurred, impressions of billionaire owner's tweets went up 737%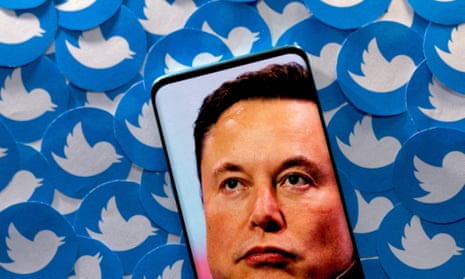 Dr Timothy Graham, who researches bot behaviour and other trends on social media, says he was able to track the boost on Musk's tweet data via access to Twitter's application program interface. Photograph: Dado Ruvić/ReutersDr Timothy Graham, who researches bot behaviour and other trends on social media, says he was able to track the boost on Musk's tweet data via access to Twitter's application program interface. Photograph: Dado Ruvić/ReutersJosh Taylor@joshgnosisThu 16 Feb 2023 02.28 ESTLast modified on Thu 16 Feb 2023 02.30 EST
Data collected by an Australian researcher via Twitter's API appears to support media claims thatthe reach of the tweets of the platform's billionaire owner Elon Musk have been artificially inflated.
On Wednesday, the tech news site Platformer reported 80 Twitter engineers had been engaged to tweak the platform's algorithm after Musk noticed a tweet from the US president, Joe Biden, about the Super Bowl outperformed his own, despite Musk having more than three times the number of followers.
As your president, I'm not picking favorites.

But as Jill Biden's husband, fly Eagles, fly. https://t.co/YtgaEC83Qj
The report claimed engineers deployed a new algorithm to artificially inflate Musk's tweets by a factor of 1,000, ensuring that more than 90% of Musk's 128.9 million followers would see them. The change reportedly also ensured users who don't personally follow Musk would see his tweets in their "for you" tab.
Read more
Dr Timothy Graham, a senior lecturer in digital media at the Queensland University of Technology, said data he extracted from Twitter using its application program interface appeared to support much of this reporting.
"It doesn't bear out that kind of order of magnitude, but definitely something happened," he said. "[On] the night when Elon Musk reportedly asked his engineers to do stuff … lo and behold, the next morning [there's] this massive increase in his impressions, and then that's sustained ever since."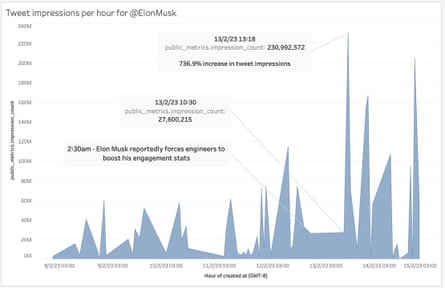 Photograph: Dr Timothy Graham
The graphs show that in the hours when the algorithm change was reported to have occurred, Musk's impressions went up 737%, and his daily impressions have close to tripled.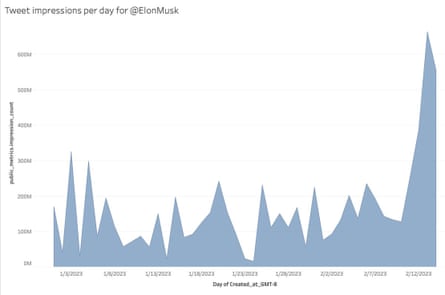 Photograph: Dr Timothy Graham
Shortly after Graham tweeted out the graphs charting his findings, he said his Twitter account was briefly locked and then the tweets in question were removed without explanation. The tweets were reinstated a couple of hours after they were first posted.
Currently for me. (It takes a while for things to propagate through the system.) pic.twitter.com/8ewVJIj0lB
It's not clear whether the removal of the tweets was related to their content or an ongoing issue with the platform, which has suffered a number of technical issues since Musk's takeover late last year.
Last week users were unable to tweet for nearly an hour, being told they'd hit their daily limit.
Read more
Graham, who typically researches bot behaviour and other trends on social media, says he was able to track Musk's tweet data via access to Twitter's API, which he can currently access for free.
Twitter has announced it will cut off free access to this service – including for researchers. Instead it will charge a minimum US$100 a month for access.
"The Twitter API may shut down any moment – if this is the last data I ever collect it'll totally be worth it," Graham tweeted on Thursday.
Graham said many of the features he currently uses for his research will also be cut off as part of the changes – even if he pays.
"It looks like they're going to be severely downscaling what you can get out of it, so it's kind of grim at the moment."
He said, depending on what the final implementation looks like, he may have to turn to other platforms or methods to track social media activity.
Twitter no longer has a communications department. The Guardian sent questions to the email address formerly used by the company to field press enquiries.