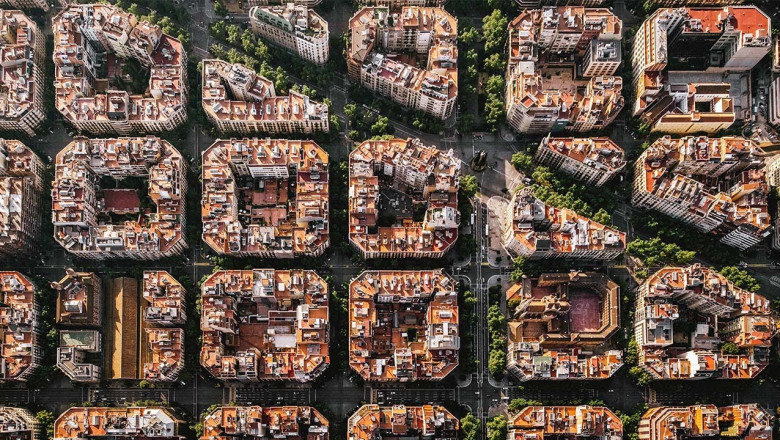 Barcelona's iconic city blocks are getting a 21st Century makeover.
For more by Tomorrow's Build subscribe now - https://bit.ly/3vOOJ98
Barcelona's Car-Free Superblocks Explained
Barcelona's iconic city blocks are getting a 21st Century makeover.
For more by Tomorrow's Build subscribe now - https://bit.ly/3vOOJ98
Join our mailing list - https://bit.ly/tomorrows-build
Executive Producer and Narrator - Fred Mills
Producer - Jaden Urbi
Video Editing and Graphics - Kurt Fernandes
Additional footage and imagery courtesy of Ajuntament de Barcelona, Servei d'Arqueologia de Barcelona and Martin Wynn.
Follow us on Twitter - https://twitter.com/TomorrowsBuild/
Like us on Facebook - https://www.facebook.com/TomorrowsBuild/
Follow us on TikTok - https://www.tiktok.com/@tomorrowsbuild
Follow us on LinkedIn - https://www.linkedin.com/company/TomorrowsBuild/
Follow us on Instagram - https://www.instagram.com/accounts/login/?next=/TomorrowsBuild/
#construction​ #architecture​ #cities
Tomorrow's Build is owned and operated by The B1M Limited. We welcome you sharing our content to inspire others, but please be nice and play by our rules: https://www.theb1m.com/guidelines-for-sharing
Our content may only be embedded onto third party websites by arrangement. We have established partnerships with domains to share our content and help it reach a wider audience. If you are interested in partnering with us please contact [email protected]
Ripping and/or editing this video is illegal and will result in legal action.