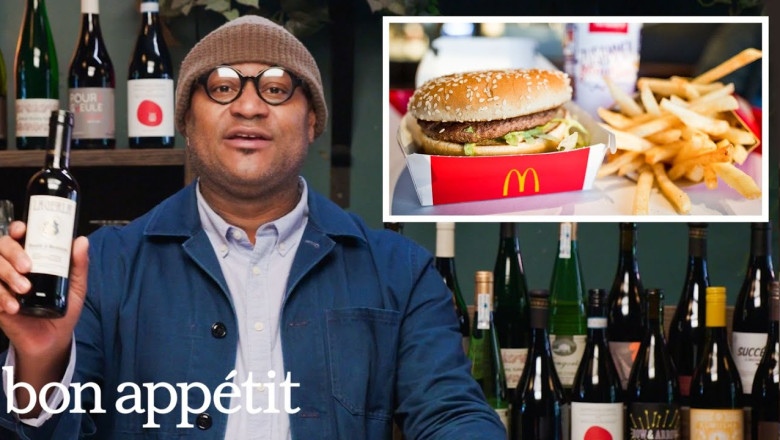 Sommelier André Hueston Mack returns to Bon Appétit to elevate your next trip to the drive-thru as he pairs popular fast food with complementary wines. Did you know the smoky notes of a Syrah pair exquisitely with the flame-grilled taste of a Whopper? Well, now you do. Find out André's picks for your other food court favorites on this episode of World of Wine.
Sommelier Pairs Wine With McDonald's, Taco Bell, KFC & More | World Of Wine | Bon Appétit
Follow Andre on Instagram at https://www.instagram.com/andrehmack/
--
0:00 Introduction
0:48 McDonald's
2:37 Taco Bell
3:59 KFC
5:09 Popeyes
6:06 Wendy's
7:57 Little Caesars
9:10 Panda Express
10:04 Dunkin' Donuts
11:04 Subway
11:59 Burger King
13:23 McDonald's II
15:11 Conclusion
15:20 New Yorkers, Ladies And Gentlemen…
Still haven't subscribed to Bon Appétit on YouTube? ►► http://bit.ly/1TLeyPn
Want more Bon Appétit in your life? Subscribe to the magazine! https://bit.ly/313UWRu
ABOUT BON APPÉTIT
Bon Appétit is a highly opinionated food brand that wants everyone to love cooking and eating as much as we do. We believe in seasonal produce, properly salted pasta water, and developing recipes that anyone can make at home.