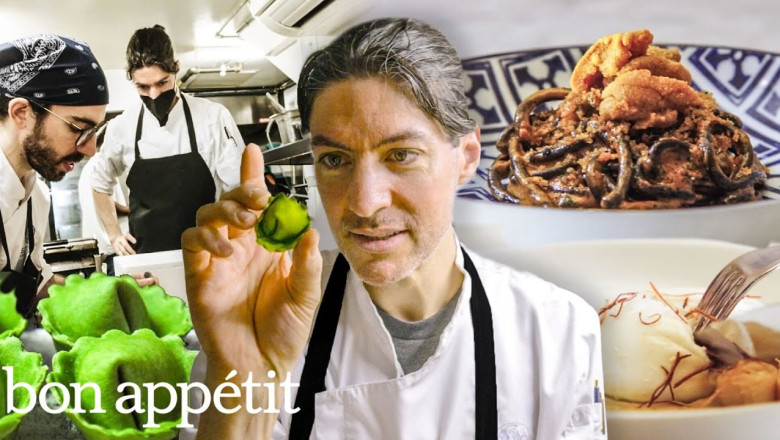 Follow chef/owner Stefano Secchi through an entire day at his rustic Italian restaurant Rezdôra, from organizing a kitchen of line cooks and rolling fresh pasta through serving dinner each night in the heart of Manhattan. Take a first hand look behind the scenes to see what really goes into serving high-quality cuisine day in, day out.
A Day With a Michelin-Starred Chef, Making Fresh Pasta and Running a Kitchen | Bon Appétit
Still haven't subscribed to Bon Appétit on YouTube? ►► http://bit.ly/1TLeyPn
Want more Bon Appétit in your life? Subscribe to the magazine! https://bit.ly/313UWRu
ABOUT BON APPÉTIT
Bon Appétit is a highly opinionated food brand that wants everyone to love cooking and eating as much as we do. We believe in seasonal produce, properly salted pasta water, and developing recipes that anyone can make at home.